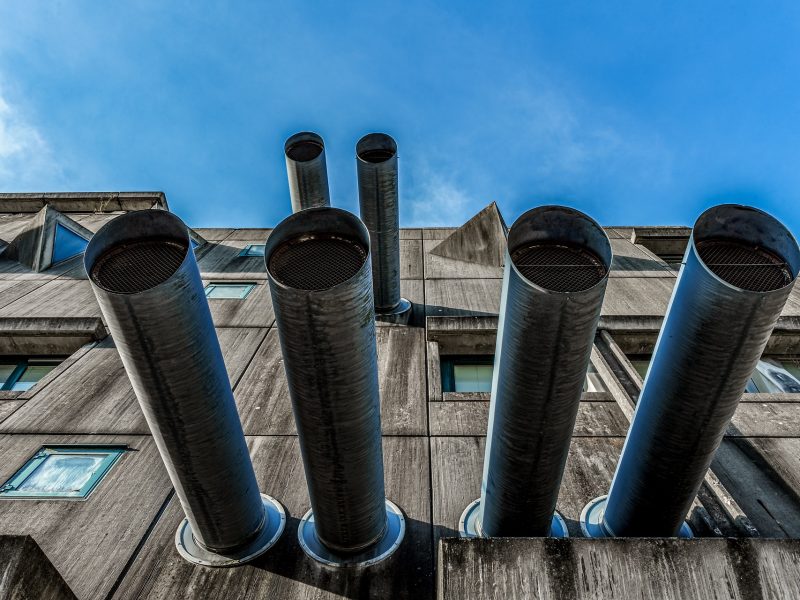 Ventilation Systems; If a closed environment is exposed to intense air pollution and unhealthy air conditions, the systems that are effective in providing clean air to this environment are called ventilation systems. It would be correct to say that there are many types of ventilation systems and different working principles.
In general, the usage environment and the purpose of use in ventilation systems are known as the most important factor in determining the system. It is possible to say that the polluted air inside should be used in many environments for them, since it harms not only human health, but also many elements. It is considered an extremely wrong idea to think that pollute the environment or the atmosphere because they release polluted air to the outside environment. Studies are carried out to prevent this situation in the structure of ventilation and in the technology of ventilation. On the other hand, they are also preferred according to the usage area. Because the capacity of each usage area is different, so it varies according to the amount of need.
Usage Areas of Ventilation Systems
It is possible to say that they are used in all kinds of large and small scale structures. However, the types and types of them can be determined according to the structures.
The biggest reason why ventilation systems appear in all areas of our lives is human density and air pollution. You can easily contact our company to get professional help on ventilation systems. As Fantürk, we care about your life. You can request a detailed report for quality and comfortable breathing. You can get information about them.
Ventilation Systems usage areas
They are generally used in every closed environment, have certain usage areas. They are necessary to ensure air circulation in closed environments where people are dense.
While the usage areas of ventilation vary from sector to sector, they are definitely used in industrial environments, environments where chemical production takes place and in many other environments.
Ventilation systems can be used in shopping malls, operating rooms, offices, villas, buildings, factories, restaurants, mosques, plazas, hospitals and any area where people can enter.
On the other hand, it is possible to see that they are used even in our homes. The aspirator is the most important example of the use of ventilation systems at home. Toilets and bathrooms are also known as examples of ventilation systems used on the house. systems are used as much as possible in furniture production, automotive industry, heavy industries, marble production and many other areas. If you want to get information about systems, our company will help you in this regard. You can request a detailed report about the product you request. In line with the demand and report, our experienced and professional team will start the necessary studies for systems. Thank you for choosing us.
Types of Ventilation System
Natural Ventilation Types can be applied before or after the construction project design. Adjustments are made by measuring the effect of the wind, its direction, speed, wind time interval, air flow, pressure, position number.
In systems with Mechanical Suction-Natural Feed, the polluted air accumulated in the closed area is discharged with a mechanical system. The most advantageous aspect of this method is that it provides the most energy savings.
In the Mechanical Feed-Natural Exhaust system, fresh air is supplied with a mechanical system and its output is provided by natural means (such as chimneys, windows). It provides energy saving compared to a fully mechanical system. Types of Mechanical Ventilation These are fully mechanical systems in which clean air is transferred to the environment with a system and polluted air is thrown out. In these systems, energy efficiency is low, but it is one of the most used methods.
Local ventilation systems are used to ventilate rooms in certain businesses or in our house. The air conditioners installed for local ventilation in these areas are generally wall-mounted air conditioners. Large or small air conditioners are used according to the place used.
Central Ventilation Systems are used in areas where people are more concentrated. The best examples of this are shopping malls, multi-storey offices and business centers. The central ventilation system includes a cellular aspirator and a wide duct installation within the air conditioning systems that use it.
Hood Ventilation Systems are air conditioning systems used in the kitchens of restaurants. In the kitchen environment, the main reason is the discharge of the stove gas, which is harmful to human health, from the environment. The secondary purpose is to throw out the leftovers from the kitchen.